Mc Energy® offers a wide standard product range for battery energy storage solutions. These solutions include medium sized storage systems with a capacity <500kWh.
But…are you looking for a customized solution? Look no further as for example Mc Energy® can support your project with a trailer mounted, mobile solution or a solution for marine application.
Industrial use
The industrial solutions vary from small rack mounted (indoor and outdoor) energy storage solutions with an integrated fire protection system, forklift pockets, dry firefighter connections or equipped with a state-of-the-art remote control and management system over 4G/5G/ModBus. See below a graphical explanation how it may work for a construction site (for example).
Domestic use
Looking for a large scale battery energy storage solution to optimize your own solar generated energy and keep your grid connection as small as possible? Do not hesitate as we can help you out.
What is your perfect energy storage system? We know…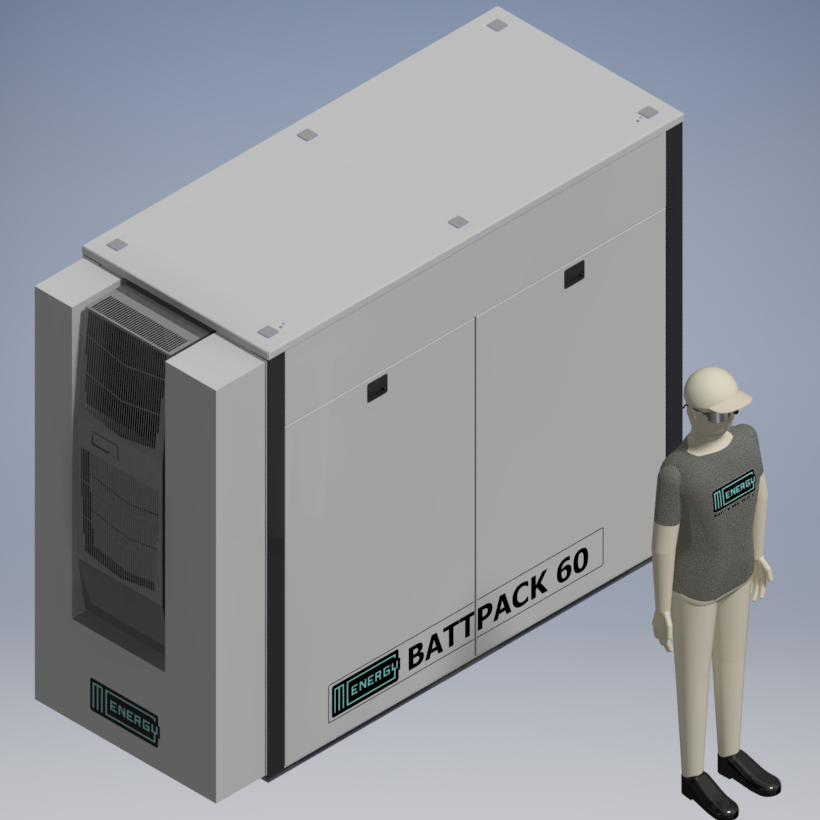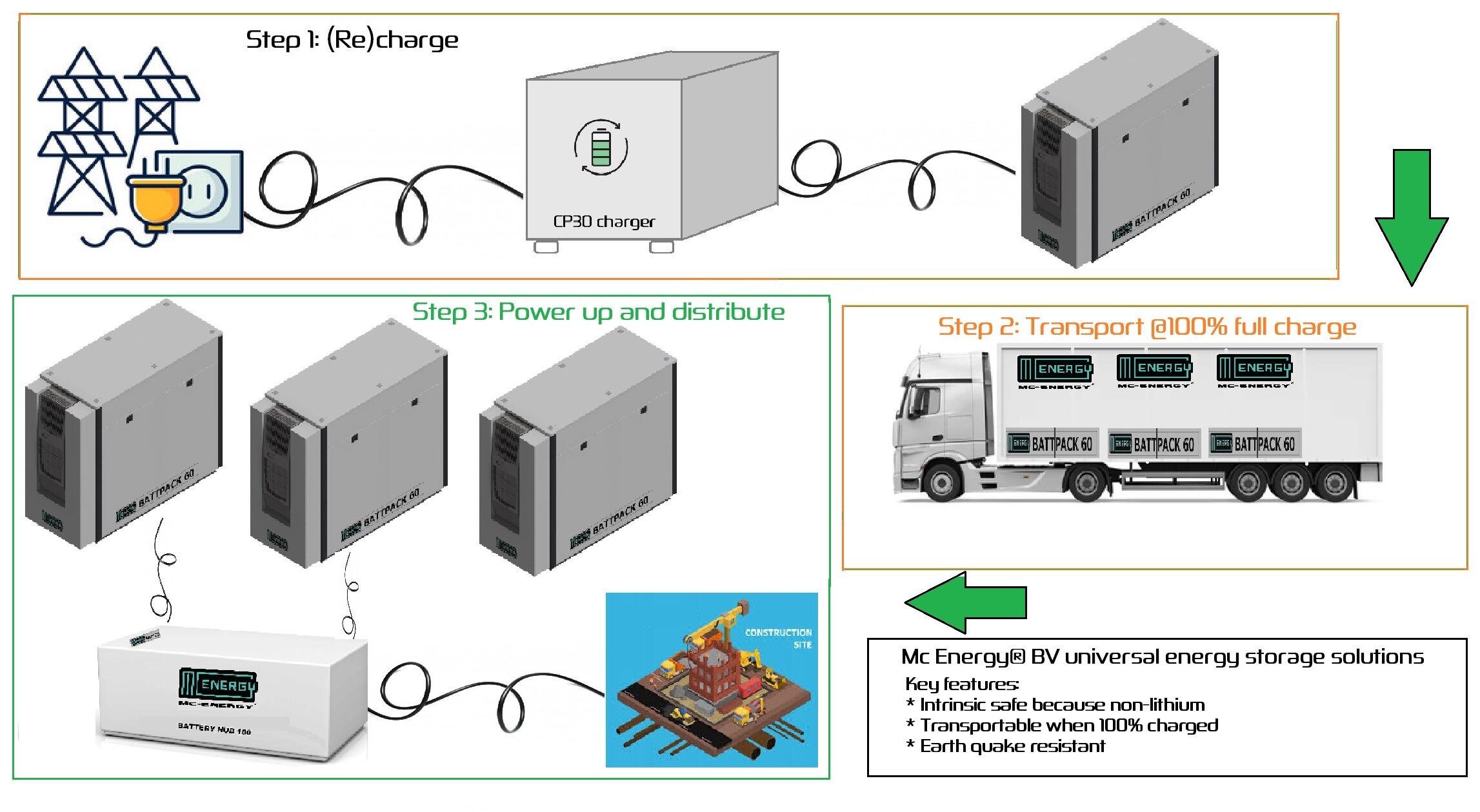 Natron Energy and Mc Energy® partner together on the European market for safe and reliable high power battery systems.
The UL certified sodium-ion BlueTray4000 battery has some extraordinary features:
– Non-lithium safer-than-safe sodium-ion chemistry
– UL 9540A fire testing approved
– Full recharge in 8 minutes time (in 6 minutes 99%)
– No thermal runaway
– 19" 1HE rack mounted
– Max discharge 142A
– Integrated battery management system
– >10,000 times of 100%DOD cycles under high charge and discharge rates
The BlueTray4000 is most suitable for data center and telecom application as well as for heavy duty applications where energy availability is critical.The two companies work close together for the development of demanding high current, non-lithium battery energy storage applications.